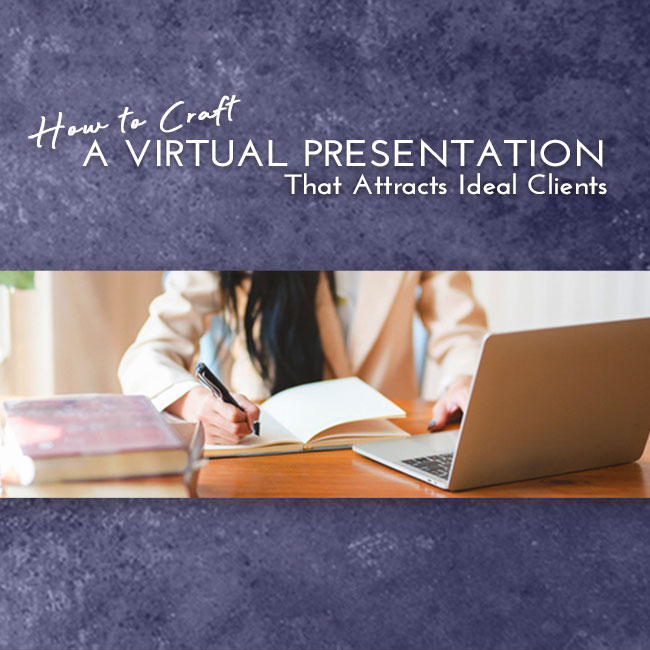 Virtual Speaking
How to Craft a Virtual Presentation that attracts Ideal Clients.
Whether it's webinars, Facebook Lives, YouTube, or Zoom, the power of virtual presentations is something to master if you want your message heard.
Learn the overall strategy of how to write a virtual presentation that leads to clients.
Learn the best way to open a presentation that will get people to watch the whole thin
Learn how to deliver a strong call to action.
Learn how to end your presentation with money in the bank.
Claim your space »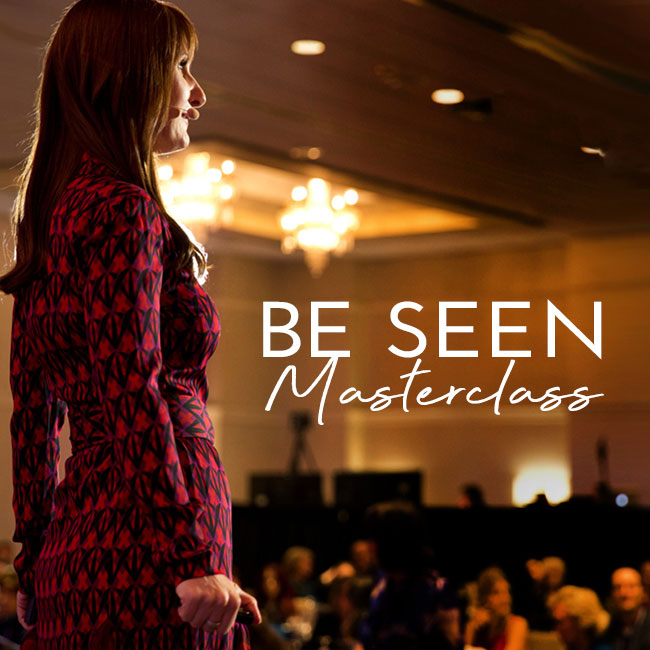 Be Seen
How to Take the Brakes off, Be Visible and Well-Compensated as an Inspiring Leader.
Increase your courage and boost your ability to feel safe and unshakeable—no matter what! This training is about HEALING ancestral trauma that affects our ability to step into our power and be seen. It's about healing the pain that keeps us from feeling safe, grounded and undisturbed when attention is on us, or when we want to step up and be seen in a larger way.  It will help you BECOME the person who people want to listen to and be inspired by.
Claim your space »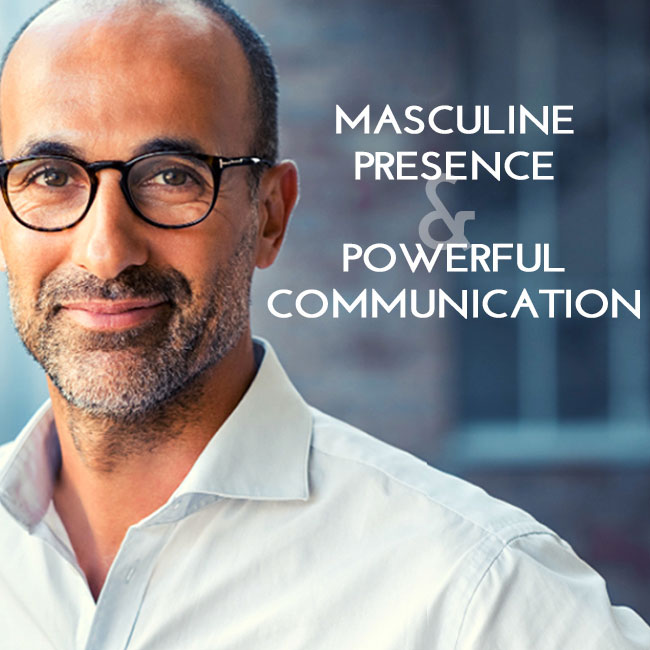 Masculine Presence and Powerful Communication
Learn to become a more powerful communicator who owns their value and is well compensated for what they do.
This is about becoming a person people want to listen to and be inspired by. Learn how to dramatically increase your attraction factor by amplifying your masculine presence. Understand how to better relate to the feminine women in your life and increase attraction and trust while reducing conflict. The presence practices you will learn will help you 'take the brakes off' in your work and attract greater opportunities.
Claim your space »