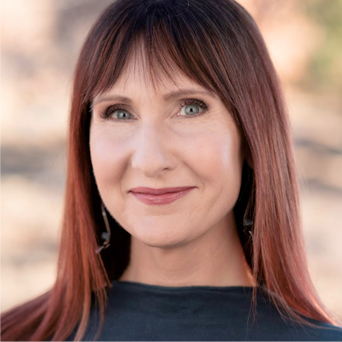 Rachael Jayne Groover
Founder & Dean of Education
Rachael Jayne Groover has always had a passion for leadership, cultivating it in herself and in others who are willing to do the inner and outer work required to make their vision a reality.
As an accomplished singer/songwriter from Australia, Rachael Jayne was fascinated with why some performers had an incredible stage presence, while others—who may have been technically brilliant—did not. She also was interested in the process of spiritual awakening and of being more present.
After finishing her full-time singing career performing to a live audience of 40,000 people, she made the leap to live in the USA and become a speaker, teacher, and author. The fundamental aims of all Rachael Jayne's programs and presentations are to accelerate spiritual awakening, human potential, and raise global consciousness.
She is the creator of the Art of Feminine Presence® and Art of Masculine Presence™ classes and trainings that are taught worldwide by herself and over 300 certified teachers working with her.
She is the best-selling author of the books Powerful and Feminine and Divine Breadcrumbs.
Get to know Rachael Jayne »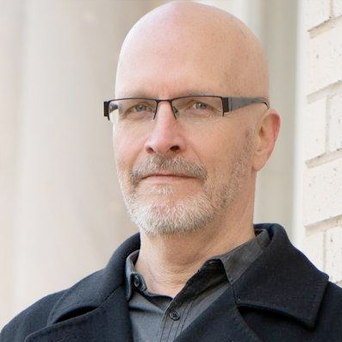 Datta Groover
Founder & Educator
Datta Groover is the creator of The Inspired Writer™ and The Awakened Speaker®. Datta's first novel, Different, reached the #1 spot on four Amazon bestseller lists. It won first place in the general fiction category of the American Fiction Awards, besides winning three other literary awards.
Datta has worked as a staff editor for Torchlight Publishing and has been a professional member of the Author's Guild for over ten years. He's been hired to write articles on unsolved mysteries that have appeared in the San Francisco Chronicle and other periodicals. He oversees the success of all the authors and speakers that we work with.
Get to know Datta »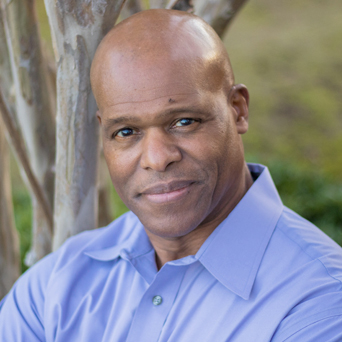 Del Lewis
Educator & Coach
Del Lewis is a serial entrepreneur, US Coast Guard licensed marine engineer, former investment banker, and 'Mega Philanthropist in the making' Through his company TriClare Business Holdings, he has invested in and built businesses in several industries including maritime, food service, and health and nutrition. He has sailed most of the 7 seas, lived abroad, and enjoys exploring the world for both business and pleasure.
The expertise Del brings to The Awakened School™ is in the field of entrepreneurship, creating a powerful message and offering solid business strategies that work.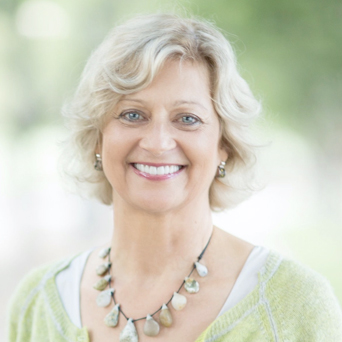 Amara Hamilton
Educator & Coach
Amara Hamilton has a BA in Psychology and a BRS in Occupational Therapy. For the past 15 years, she has studied and taught in many personal growth arenas.
She graduated in 2003 from the 3-year Black Hat Feng Shui program in San Francisco. She studied Energy Clearing with Eric Dowsett and has been a certified practitioner for the past eighteen years. She has worked with Anjali Hill for several years, taking her Living from Truth program and her Enlightenment Intensives. She is a Level Three Master Teacher in the Art of Feminine Presence® and is now Director of Teacher Development for the Art of Feminine Presence® and Art of Masculine Presence™.
Sally Reeves
Coach
Sally has been a coach and teacher in the personal and spiritual development industry for over 20 years.​ Her distinct ​​coaching style has been described as ​a combination of highly compassionate presence and solid practical tools to create quick transformations. Sally specializes in creating a potent container for you to achieve ​clarity of your deepest desires​ and your soul's purpose​. She teaches powerful attraction tools for the financial abundance, health, confidence, and relationships ​you want. She is one of the first Art of Feminine Presence® teachers, so has many tools to ignite your ​​attractive masculine or feminine essence and to ​​unleash​ your Divine creative inspiration and life force.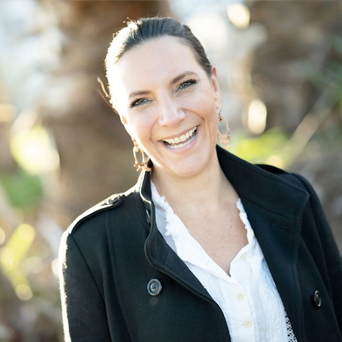 Denise Bonanni
Coach
Denise Bonanni is our head coach in the Australasian region. Her professional roles have been diverse. They include acting, designing for a high-profile fashion house, working with children in Aboriginal communities, managing building projects, and working in the personal development industry. Training as an Art of Feminine Presence® teacher was fundamental in the journey of transforming her own crippling self-doubt and anxiety. She can now challenge and nurture others to activate their connection to self-belief and live a life of brilliance.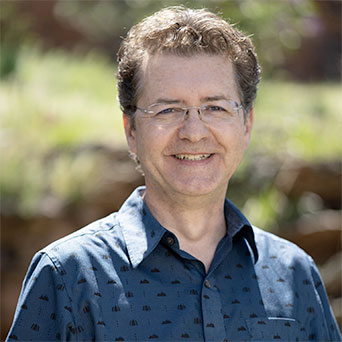 Jeffrey Detwiler
Chief Operating Officer
I'm a papa, husband, actor, and fixer from Michigan by way of North Carolina. As Chief Operating Officer for The Awakened School™ since 2018, it has been a pleasure to utilize my various life and trade experiences to lead our amazing team forward. Since meeting Datta and Rachael Jayne through one of the very clients that Rachael Jayne has coached to great success, I have been inspired to greater personal development through our company mission,and their teachings and inspiration. Using the resources of The Awakened School™, I am working closely with Rachael Jayne and Datta to develop and implement the team tools and practices necessary to ensure further growth, transform vision to reality, and have a lot of fun along the way. Go Team!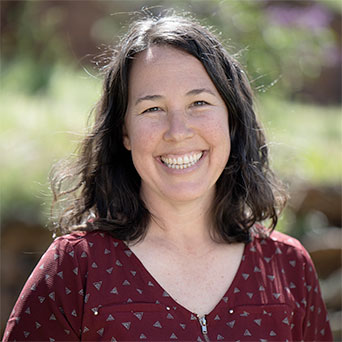 Shannon Woodley
Director of Programs
As Director of Programs, I have been assisting in building The Awakened School™ programs for the last many years. From scheduling calls to the publication of books, my position entails a close eye on all the moving parts in the various programs. I am always looking at our programs from the perspectives of both the team and the client. I desire to support Rachael Jayne and Datta's creativity so they can produce programs that intrigue, challenge, and inspire our participants. From The Awakened School™ client perspective, the programs should deliver great content, be easily accessible, and be a catalyst of growth. If you do not meet me during chat on one of our live streams, you certainly will either on a program call or as your liaison when you join one of our programs.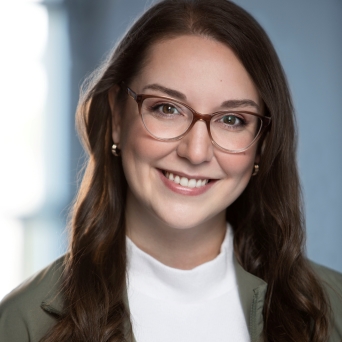 Lauren Dolan
Director of Events
As Director of Events, my goal is to create and facilitate a stress-free environment for clients and staff to stay present and fully immerse themselves in their work. As a former-educator and performing arts major, I carry a great balance of attention to detail and big-picture thinking, with grace and empathy leading my thoughts, decisions, and actions. I strive to hold myself to a high standard so that others around me are inspired to be the best versions of themselves. With The Awakened School™, I am blessed with the opportunity to provide others with experiences they will never forget, possibilities of human connection they wouldn't receive otherwise, and intrapersonal reflection that will propel them forward. See you at the event!
Your Support Team
We have high-quality customer support and accountability coaches based in three regions given we have students across the globe.
USA Team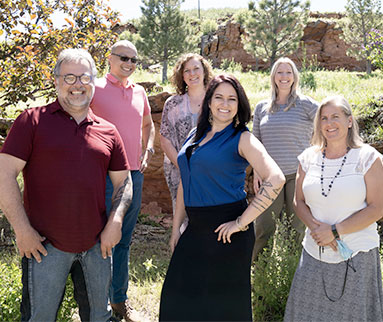 Australian Team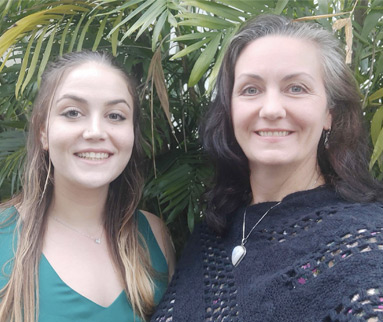 Japan Team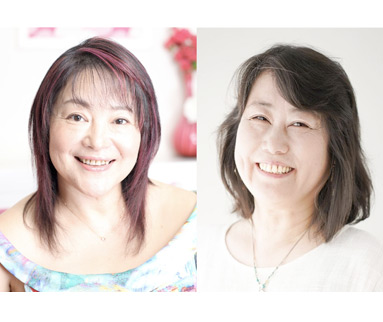 Our Books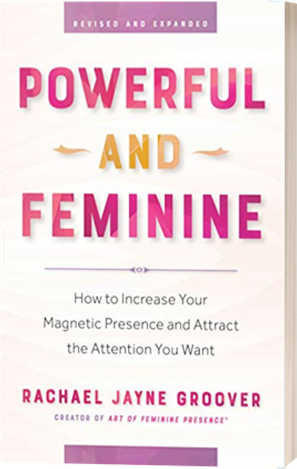 Powerful and Feminine
By Rachael Jayne Groover
In this empowering book for women who want to increase their magnetic presence and attract the attention they want, you'll discover:
– 35 practices that will increase your personal presence and magnetism immediately.
– How to be authentically powerful without intimidating or pushing others away.
– The 5 mistakes strong, independent women make in relationships with men.
– How to make peace with your sweet vulnerability and stop living with a guarded heart.
– . . .and much more!
Get the book »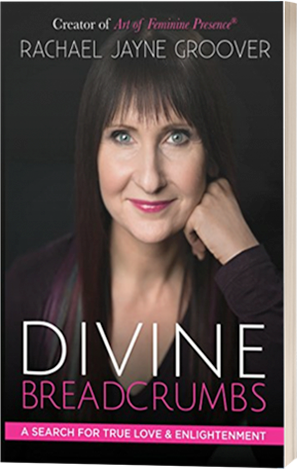 Divine Breadcrumbs
By Rachael Jayne Groover
When you trust and follow your divine breadcrumbs, you'll inevitably find more amazing relationships and career opportunities than your strategic mind alone could've ever chosen for you.
This revealing and passionate story of one woman's search for love and enlightenment will help you make peace with the challenging life events you have faced and show you how to own your power, heal your physical and emotional pain, and live the grandest vision of your life.
Get the book »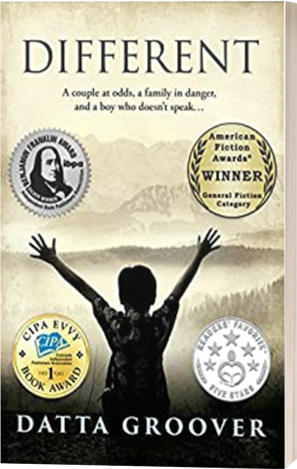 Different
By Datta Groover
A novel with a metaphysical twist that tells the story of a couple at odds, a family in danger, and a boy who doesn't speak.
Frank MacBride's intention to keep his family safe is complicated by relationship challenges with his wife Sofia, and by their young son Sam's increasingly unusual and unsafe behavior.
No one can figure out why Sam doesn't speak, or why he appears to be aware of things he should have no way of knowing. He seems to think he can heal people and has his own determined agenda to make that happen. Sam puts himself in danger and causes his parents profound distress.
To make matters worse, people who Frank angered in the past may now be looking for some serious payback.
Get the book »
Are you writing a book?
We publish books for authors with a positive message through our partner organization Deep Pacific Press. This is not a traditional publishing house. Deep Pacific Press offers a program to new and established authors to support them to self-publish their book but to make sure it's a 'page-turner' with high quality design and package.
Find Out More »