GREATER IMPACT
WITH YOUR
BUSINESS
Helping World Changers Create Wealth with Cutting Edge Business Training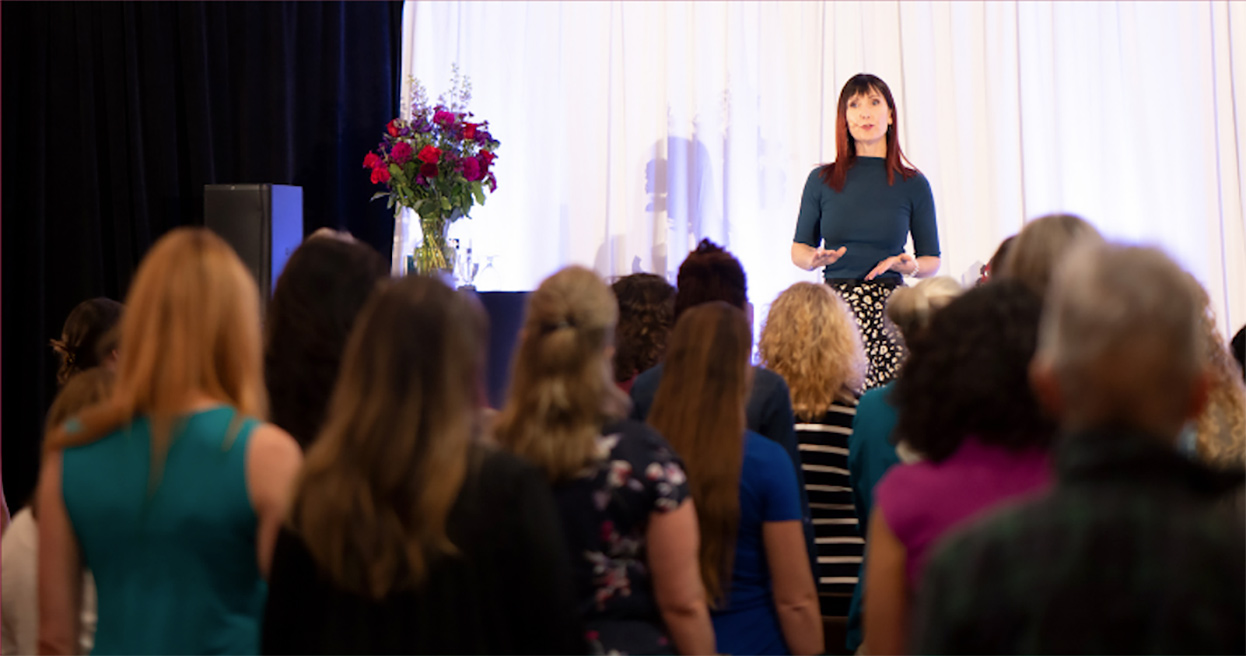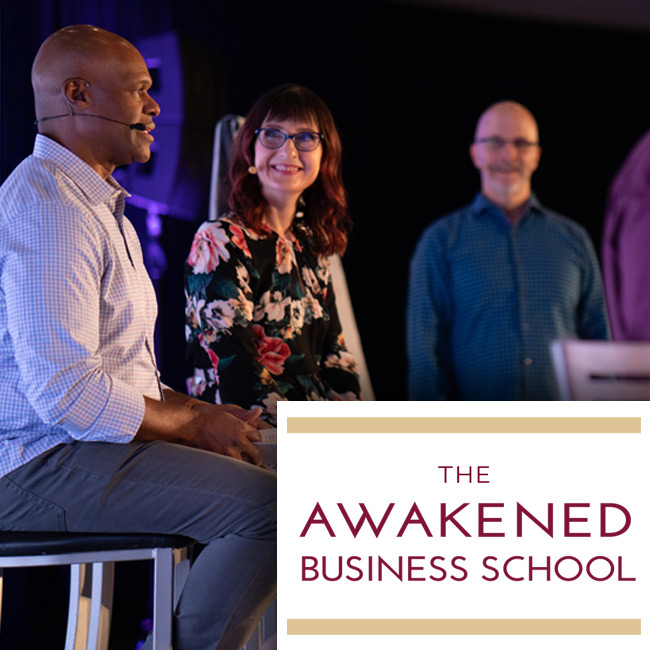 The Awakened Business School
Our premiere 12-month business program shows you exactly how to create a boutique-style business that sustains you financially while not having to work crazy hours to make it happen.
The kind of business we help you build is one where you can FULLY enjoy giving your gifts . . . the way your soul wanted all along. This program will teach you all the steps to attracting and then working with ideal clients from anywhere in the world. This program covers all the critical pieces to become an impactful messenger who can get people's attention, and then offer programs, services, artwork, or products that creates cash flow month after month.
Success can be yours without having to get an MBA and getting hugely in debt with student loans. . .
Without learning outdated sales tactics and feeling like you have to 'sell' people all the time. . .
. . .and without having to leave your spirituality outside of business.  We believe that business is a powerful vehicle for awakening.
Training topics include:
Clarifying your Message
Marketing Strategies to Attract Ideal Clients
The Art of Soft Sales
Scaling your Business
Leadership
Social Media
Copywriting
Writing and Publishing your book
Public Speaking
. . .and much more.
Learn More »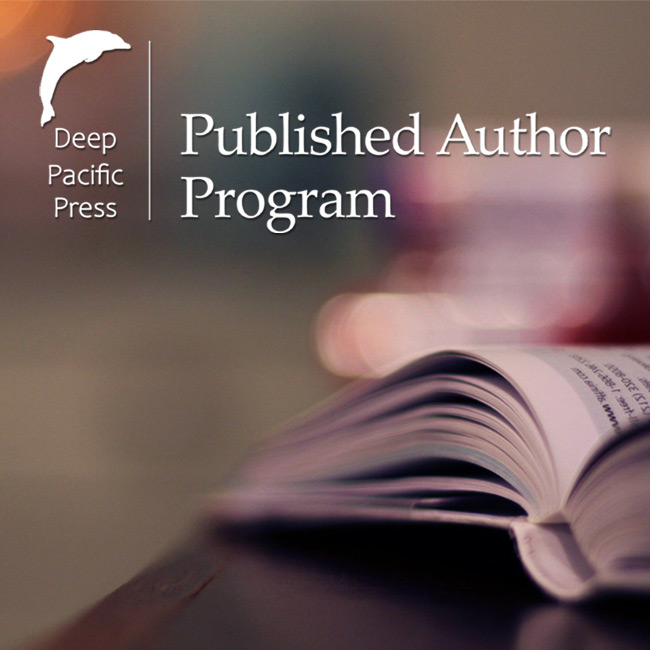 Publish Your Book
Our Published Author program has THREE critical purposes.
One. . .
This program will show you how to complete a book manuscript known as a 'page turner,' be it memoir, non-fiction, or fiction. We'll show you how to take your message to new heights, with moving stories and powerful descriptions that put the reader directly in the scene, with realistic dialogue that flows, and a climax that will make people want to share your book with others as soon as they are done reading it.
Two. . .
To create a high-quality product. We'll use our design and marketing experience and skill to work with professionals who will create a kick-ass cover, a beautiful layout design, and high-quality printing so people won't even notice it's a self-published book.
Your book will look classy. No Do-it-Yourself looking books allowed!
Three. . .
To help you get as many copies sold as possible through multiple distribution channels, and help you hit your most important career goals, such as. . .
– Increase your CREDIBILITY so it's easier to land podcast interviews, free or paid speaking gigs, and teaching opportunities. Others in your industry will take you more seriously when you have a quality book, which opens up more strategic alliances and joint venture opportunities.
– Increase your SALES into higher level programs. People presume you are better at what you do when you're published. You can charge higher fees across all your offerings.
– Increase your IMPACT because your message has a new way to affect people's hearts and minds.  You can reach more people with a book, given the price point. It's a great way to introduce people to you and your work and start them in your sales funnel.
Each year we choose a select group of committed people to take them through the process of showing them exactly how to write, revise, package, publish, and sell a soulful and compelling book. . .
. . .so they can sell a ton of copies and make a larger impact with their message. Would you like to be one of them?
Learn More »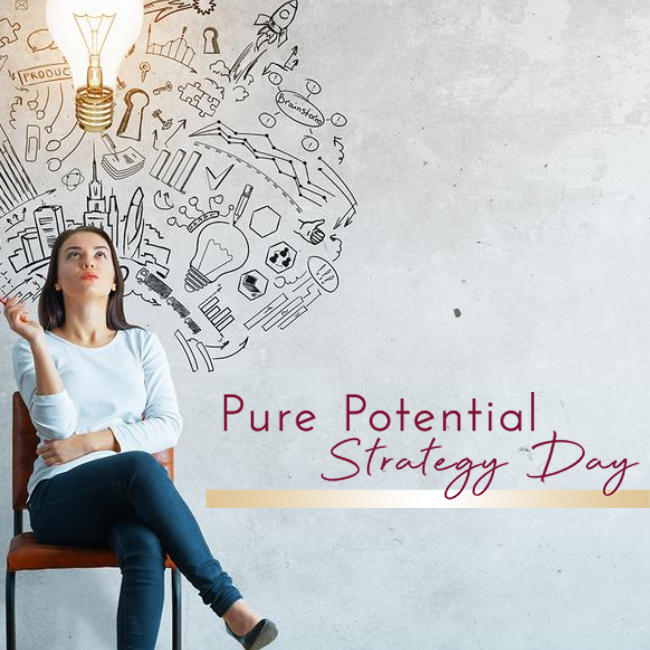 Pure Potential and Strategy Day
Spend a VIP day with Rachael Jayne Groover in a state of 'Pure Potential', looking at your business impact and success. You'll receive customized one-to-one coaching on the direction, message, and overall brand of your business, along with a clear strategic plan to meet your income goal for the next 12 months.
Gain guidance on your marketing strategy, scaling strategy, and hiring strategy—along with tuning into the type of business that is really going to make you happy.
Do you want the space to tune into a whole new 'up-leveled' vision for your business as well as receive an actionable plan?
There are only a few days each year that Rachael Jayne leads these exclusive events. She takes 3 business owners together, as you will learn so much as she is coaching and strategizing with the other 2 business owners. You will leave with answers to questions that have plagued you for months, or even years.
Learn More »